We're proud to introduce Pizzeria Du!
Our team was shocked and deeply saddened by the sudden passing of beloved chef Dualco before the grand opening of Vitalia, our plant-based Italian restaurant. We have since canceled the launch, as Vitalia just wouldn't feel right without him.
Dualco was a wonderful friend, as well as a talented and hard-working chef. Running a vegan Italian restaurant was his dream, and we want to celebrate Dualco's life by continuing his work. Instead of Vitalia, we are launching Pizzeria Du in his honour.
We will proudly serve his recipes, including the signature pizza crust that he had perfected over the past two years. More information at www.pizzeriadu.ca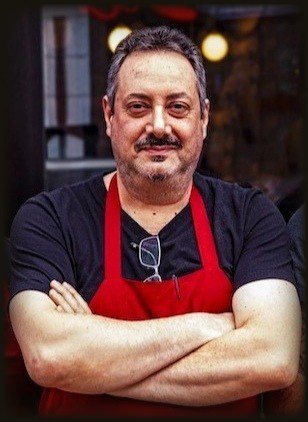 Help us feed the community!
Health care pros are working hard, risking their own safety to fight virus. Also, some of our less fortunate citizens continue to struggle just getting by.
We will be donating pizzas regularly to staff at Toronto Western Hospital, and to West Neighbourhood House. Help us by contributing any amount and we will match every dollar, so your donation has twice the impact.
You can also add an amount to donate when you place an order at www.pizzeriadu.ca.